Interested in How to Learn Biblical Hebrew?
Are you interested in how to learn biblical Hebrew? This ancient language dates back millennia. Archaeologists have dated the oldest known writing in biblical Hebrew to the 10th century BC. The spoken language dates back much further. Although it is difficult to determine precisely when a language began, scholars believe that people were speaking biblical Hebrew over 4000 years ago.
Click here for more info
If you're thinking, "I want to learn biblical Hebrew," you're about to set out on a formidable journey. The language is very different from English. Even Modern Hebrew can be challenging to learn for English speakers. The specifics of Biblical Hebrew make it even more complicated. Most people would have to put significant effort into learning Old English, which dates back a mere 1000 years. Imagine learning a language from 4000 years ago, when you don't even speak the modern version. It will be difficult but far from impossible.
Hebrewversity's Unique Learning Options
Hebrewversity has all the resources you need to learn biblical Hebrew. The Hebrew Bible contains something of value for everyone. Whether you wish to gain a greater understanding of religion, philosophy, history, or culture, going through a biblical Hebrew course will have great benefits. We provide a personalized approach for all of our clients. The speed at which people learn a new language can vary greatly, and our program keeps that in mind at all times. If you have a hectic schedule, online courses allow you to progress at your own pace. Those who learn quickly will find that we can accommodate their rapid progression with advanced and accelerated lessons.
With Hebrewversity, there are courses for every level of progression through learning biblical Hebrew. If you're just now considering how to learn Hebrew bible, our educational resources start at the very beginning. We break our content into six categories, named for letters of the Hebrew alphabet. The ranks run from "Aleph," those who know little to no Hebrew, up to "Vav," those who can communicate fluently in Hebrew. The clear delineation of each group lets every student learn at just the right level for them.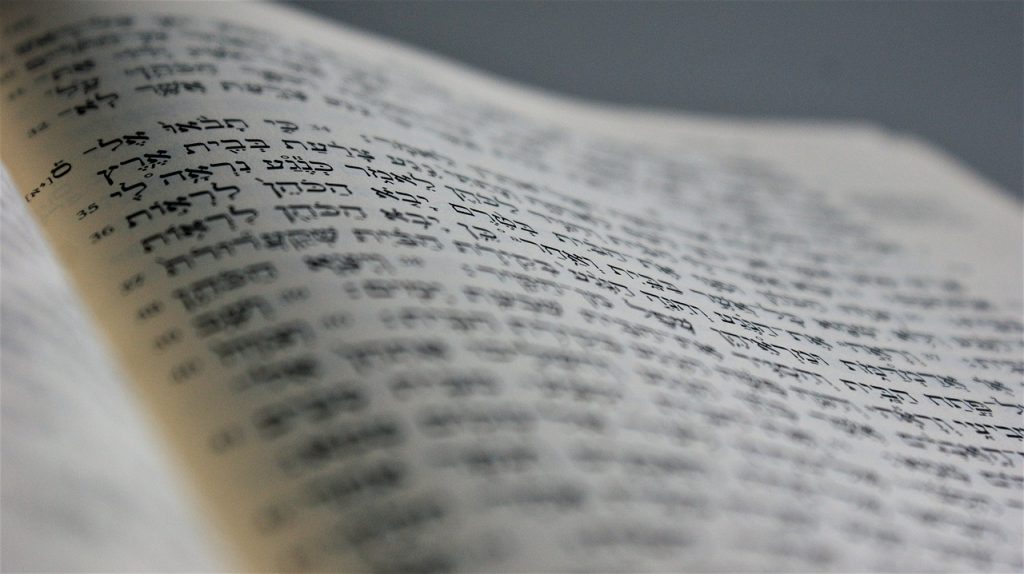 One-On-One Lessons Provide Optimum Learning Environment
Perfect for any student who says, "I want to learn Hebrew," we offer one-on-one lessons. There's no better way to learn a language than through committed practice with a professional language educator. These personal sessions allow the instructor to really get to know you and understand exactly what parts of the language you struggle with and at what parts you excel.
Vast Library of Online Resources for Learning Biblical Hebrew
Our online resources are perfect for building a solid comprehension of Hebrew. Beginners should start with the Hebrew alphabet course, learning the letters, sounds, the vowel system, and reading and writing the alphabet. Hebrew grammar is easy to understand with Hebrewversity's structure and syntax lessons. There is also a rich supply of vocabulary lessons that we organize by topic. The Hebrew Bible is a rich work with a significant unique vocabulary that even Modern Hebrew speakers must learn.
Start Your Biblical Hebrew Experience Today
You can start learning Biblical Hebrew today with Hebrewversity. Our monthly subscription plan will give you full access to all of our study materials and learning resources, and you can cancel at any time. The plan includes Biblical, Liturgical, and Modern Hebrew. You can also enroll in one of our one-on-one lesson plans to really commit to learning biblical Hebrew.